We have had a good look at some of the older, established Low Traffic Neighbourhood roads in the Oval triangle area.
Without the restrictions it would be a horrible rat run to avoid bits of the Vauxhall one way system – just like Fentiman Road.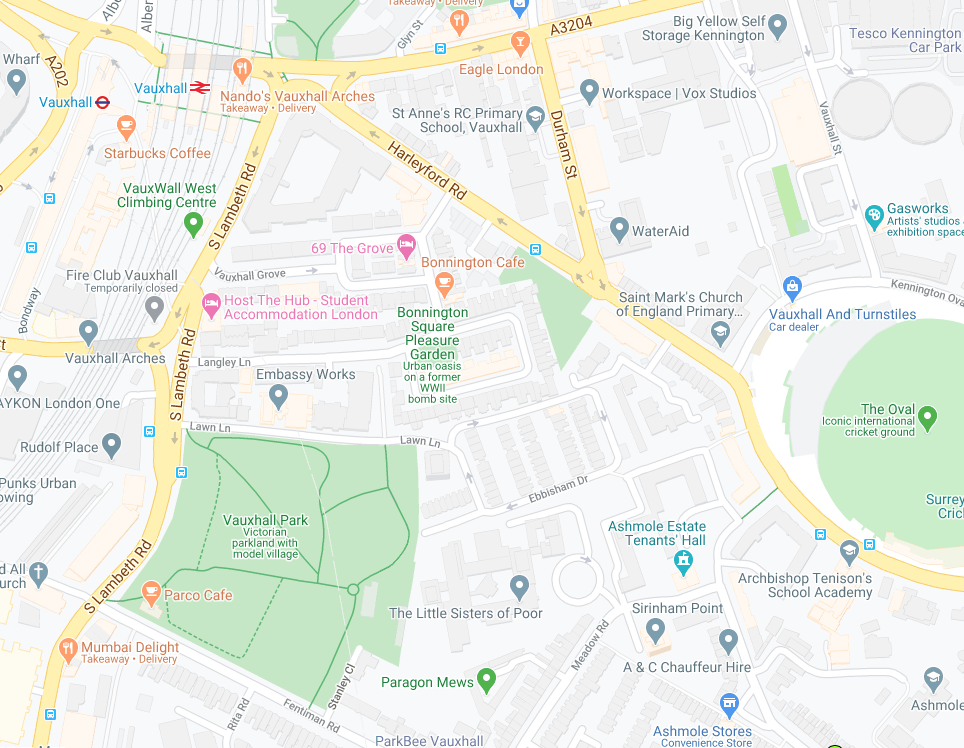 But Vauxhall Grove and Langley Lane were made one way and the junction with Harleyford Road exit only (except cycles). When residents leave arrive or leave by car they have to go the 'long way round'.
And look at the benefits. Parking was removed and sections of the road used to create, now mature, planting (you can see the old kerblines are still there). There is a real sense of community and people care about their streets – look at all pots outside peoples houses.
Without through traffic the cafe and shop have become a destinations where people linger and chat.
What about the Ashmole Estate?
Here access to Harleyford Road has been cut to motor traffic completely. To get to the shops at the end of Durham Street they have to leave via Fentiman Road and go around the Vauxhall gyratory.
One side of the estate is completely cut off from the other. To get to Ashmole Stores the residents of Ebbisham Drive would have to leave via Lawn Lane and come all the way back through Fentiman Road.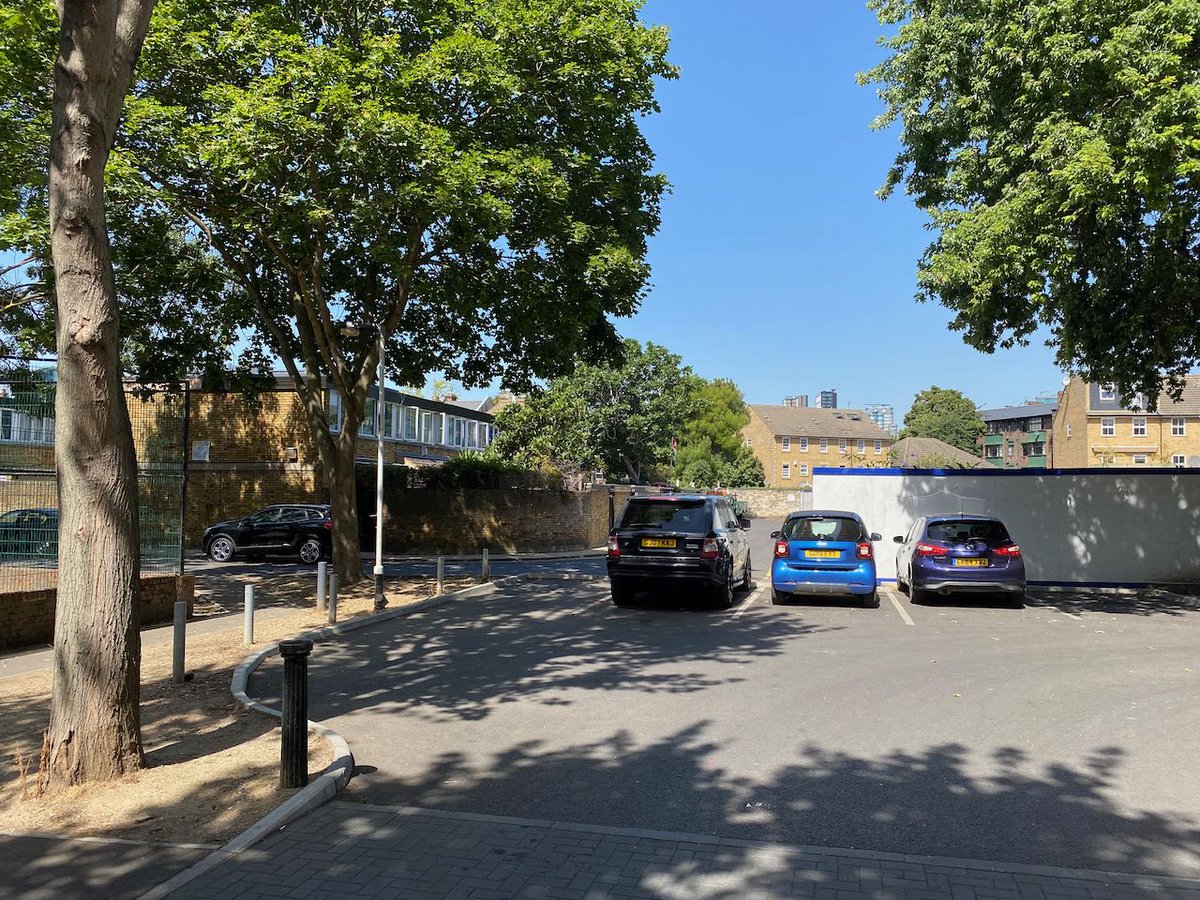 But the estate roads are lovely and quiet. There's a playground for kids, and a picnic table for adults.
Is there a campaign to allow through traffic through the estate so they can get onto Harleyford Road without driving in the opposite direction first, and so they can all drive to the shop by the shortest route? No.
Hackney has had a long term strategy of closing rat runs and adding modal filters and reducing the capacity of the road network throughout the borough. Are the main roads there any worse than elsewhere in London? No, they're not good, but they're no worse.
There are numerous modal filters all across London, many of which have been in place for decades – there are no campaigns to reopen these.